About American Passport Renewal Center in Guam
American Passport Renewal Center is your fast, convenient,
One Stop
Center for Adult Renewals or Name Changes.
---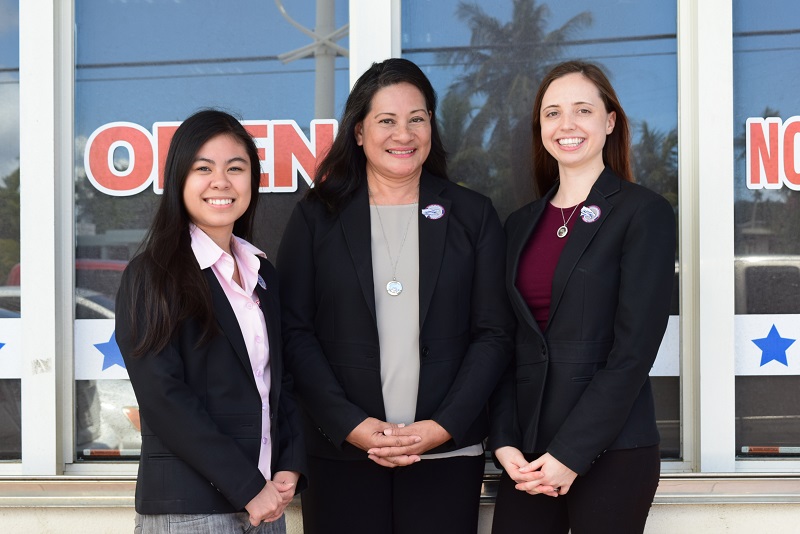 American Passport Renewal Center is a licensed and insured business built upon our reputation for excellence. We offer Adult Renewal and Name Changes on US Passports, China Visas, photos for Passports and I.D.'s and Notary Services.
With our friendly staff, you can be confident your passport renewal will be done quickly and efficiently, we take care of the details to save you time and stress! We are ready to answer your US Passports and China Visa questions, take your photo, and assist you with the necessary paper work. Our passport expediting service has proven to be a valuable and reliable service bringing a much-needed passport renewal option to the Micronesia area.
We take pride in our customer service and are glad to accommodate unique circumstances such as delivery to off island addresses or military bases.
For the Notary Service if you are not able to come to the office we offer Mobile Services, please call the office for more details.
---
APRC is a non-governmental, for profit business that handles the shipment of your documents directly to and from the U. S. Department of State to ensure your passport is returned to you quickly and correctly. To use our return mail service, our address will appear on your passport application. If you wish your documents to be mailed to your personal address, please advise our customer service representative at the time of application.